Good Morning and welcome to my very first blog post on my very first blog

Since this is my first post, I will use this opportunity to introduce myself. And I ask YOU, my fellow readers, to introduce yourself in turn using the comment section below

My name is Leah, pronounced 'lay-ah' as in princess Leia, and no I have never seen Star Wars (I know, I know..) I cannot tell you how many times my name gets mispronounced. I often get 'Lee-ah' and once even got 'Lee'
But enough about my name

In the 'real world' I work as a private educator. I help high school and college students dissect the mystery that is science, prepare them for their standardized exams, and help them get into the medical field by helping them prepare for their MCATs, DATs, OATs and the application process.


I believe that if you work hard you will achieve your goals, it may not be easy, but it's certainly not impossible. I learned this valuable lesson in the 'middle of nowhere' on the North Arabian Gulf (ABOT)

After graduating high school I was torn between adventure and education, so I settled for both by joining the Navy Reserves and attending college full time. I studied the sciences during the week, and served my country on weekends.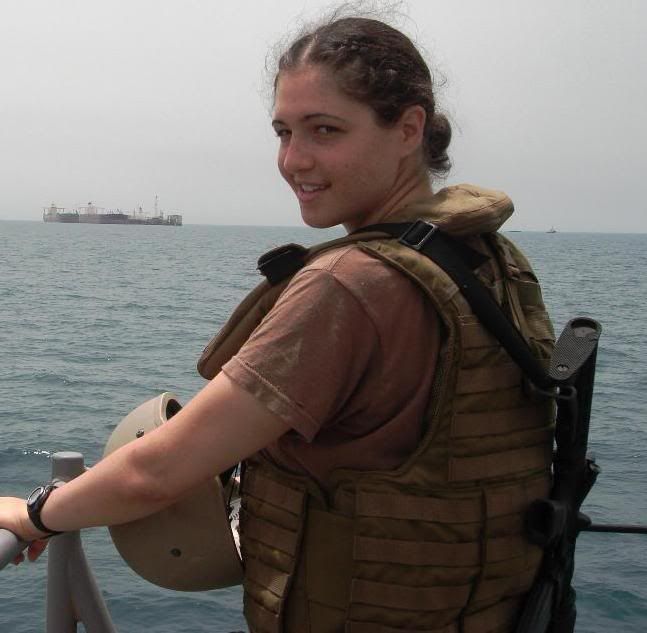 In 2010 my unit was called up for deployment to the Middle East for OIF/OEF, where we served a dual mission between security at Port Ashuaiba – Kuwait, and the training of Iraqi military in security on the Al Basra Oil Terminal (ABOT) Iraq. Here's an excellent clip from CNN showing my unit working with the US Coast Guard and Coalition forces on this exciting yet tasking mission

After returning from deployment I settled in for the 'nice and quiet life' by starting my own tutoring business: Leah4sci (Tutoring/Educating mentioned above)
When the students are gone and the academics are cleared away, THAT is when the real adventures begin. Papers are replaced by clay, and writing instruments are replaced by sculpting tools. Polymer Clay, my hobby/addiction, allows me to bring the magical creatures from my fantasy world to reality. Sculpting helps me deal with the stressed (read: adventures) of the day, relieves tension, and gives me something fun to do

I love to imagine which creatures will emerge next from my blob of uncured 'plastic' (polymer clay). Inspiration for my sculptures come from the things around me. I will get ideas from the things I see in my daily routine, on TV, and all around me. I will sometimes wake up in the middle of the night to jot down a great idea from my dreams, or rush out of the shower to record yet another brilliant (read: hair-brained) scheme



So join me, on this magical journey, and together we can explore even deeper fantasies, and unlock the mysteries hidden in the world of polymer clay



You can find a gallery of many past works on my website: MagicByLeah
Some of my artwork is available for sale in the following of my shops:

My Artfire Shop
My Etsy Shop - Sculptures
My Etsy Shop - Trinkets and Jewelry
Follow Me on Facebook:
MagicByleah
TrinketsByLeah